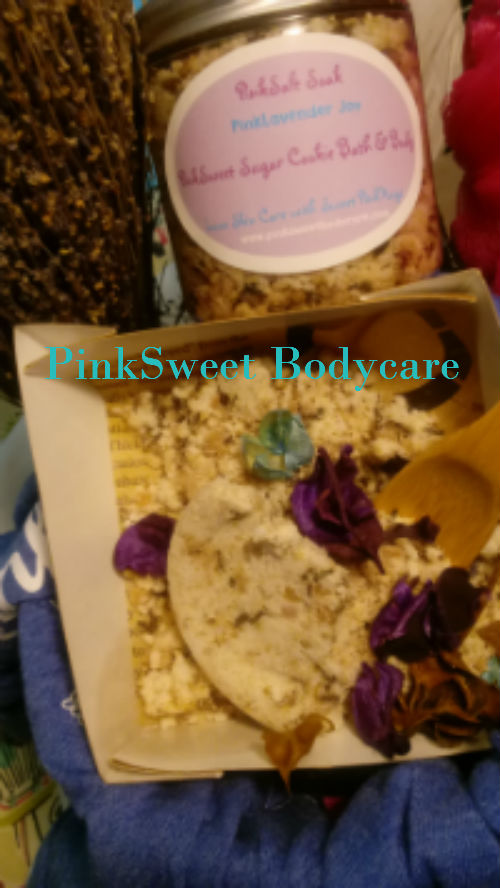 Pamper your skin, with a PinkSugar Kiss, a PinkLavender splash, or soothe the stress of the lasting moisture of our PinkMandarin Chai Body Oil. Giving your body the PinkTreat it deserves' with our PinkSalt Soaks, PinkBody Oils', Spritz and Long Lasting Specialty Soaps along with an array of on-the-go PinkMini's our easy travel size.
Just add a spritz, sprinkle or dab by beginning your day with a huge PinkHug of PinkSweet Sugar Cookie Bath and Body. Pick your PinkScent PinkBerri Ocean, PinkMelon, PinkSpiced Latte, PinkCrush, or our fan fave PinkSuga Kisses...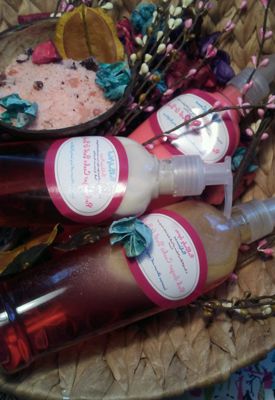 PinkSweet Trio's
(PinkSugar Kisses, PinkMelon, PinkBerri Ocean, or PinkCrush, )
Sugar Scrubs, Soaps and Salt Soaks, will clean, removing dryness; while maintaining luxurious moisture balance. Giving your skin, hands, feet and nails the best sweet, PinkBody therapy. Giving way to the exquisite skincare you crave. Get your long-lasting body kisses with Pinkluv from PinkSweet Sugar Cookie Bath and Body.