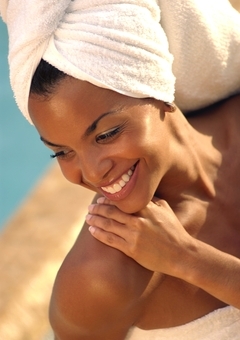 Pink Sweet Sugar Cookie Bath and Body, was created out of Inga's Love Affair with Pink, Sweets and Spas.. It all began with my love of smells, oils and the need to give myself another body and skin care choice. I have sensitive skin and love hot water so making a way for additional moisture, with natural and organic skin care is my reason for PinkSweet body care.
Every natural remedy has helped me and now, I would like to help others with a twist of suga.. get the Sweet Body Kisses they deserve. I began making my own body oil as a teenager. I love experimenting with oils, butters, creams and color. I love ballerina's, tutu's and ballet slippers. I also danced for many years and as a child I grew to love every shade of pink!
I love feeling clean, fresh, sweet and there is no other way for us to explain that but the color Pink! Now, all men, and women can enjoy Pink Lush Skin with the PinkRadiance only Pink Sweet Sugar Cookie Bath and Body care can give with PinkSuga Kisses, PinkCandi-Rain, PinkBerri-Ocean, PinkGinger (Unisex PinkScent), PinkSuede (Men PinkScent), PinkMelon, PinkJasmine, PinkVelvet, PinkSouffle', PinkFruit, PinkFloral, PinkSpritz, PinkCreme', PinkWash, PinkSugar Soap, PinkSugar Cubes, PinkSalt, PinkBaked Mocha, PinkCrush, PinkShea, PinkLavender Joy, PinkOcean, PinkSpecialty Soap which all make up PinkSweet Body Therapy.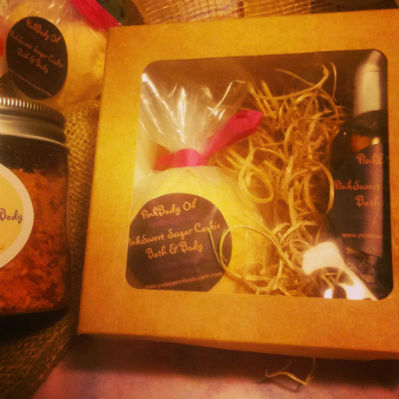 XOXOXO...